I have a new story up this week, Silver-Topped Cane at Funny Pearls. They referred to it as 'bona fide comedy', so if that sounds enticing, go and have a read. It's the story of Barry, his flamboyant dream of a more adventurous and creative life, and cruel reality.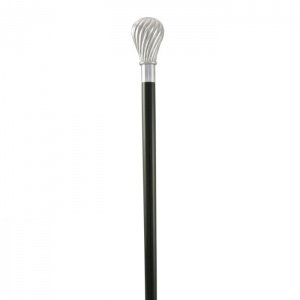 I say it's a new story – this version is new. I dusted it off recently and rewrote it, but it must be 3 years since I took an earlier, longer incarnation along to an Ilkley Writers critique night in the pub, and it wasn't new then. I didn't really know what to do with a funny story. So many places want thought-provoking stories, poetic language, the serious and dark. I write plenty of dark things but now and then I need a laugh. We all do, particularly mid-pandemic if we can manage it. So hurrah for Funny Pearls, a site for humour by women, which has enough short humour to keep you going for a while. Because it's free to read the writers don't get paid for their work, so if you enjoy a story consider supporting the writer – that can be as simple as saying you liked it on social media. You never know when the word of mouth chain will lead to paying work.
I'll give you a brief bit of background and a quote, then you can wander off and read it for yourself. Barry is called Barry because it's a very Victoria Wood character name, and I'm a great admirer of her. His alter ego J Orpington Spadina was inspired by my flatmates at university twenty-odd years ago: one was from Toronto, near the Spadina subway station. The other thought this was such a pleasing name that in the unlikely event of them writing a novel it would be under the name Spadina – I forget the forename they chose so I made up one with a nice rhythm. It turns out (I looked it up yesterday) that Orpington is actually a place near London. Go figure, as the Toronto flatmate would have said.
If anyone asked – and they were sure to, for what was a silver-topped cane if not a conversational gambit – he would claim to be a poet.

Silver-Topped Cane by JY Saville
If you enjoy Silver-Topped Cane you can always buy me a cuppa…